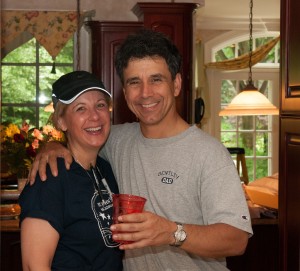 All of us at RMS are so gratified by the many expressions of appreciation and the recommendations we've received from our valued customers, and we want to share some of them with you!
We'd love to hear from you. If you would like to write a testimonial, please click here to Add Testimonial. We will use only your first name to protect your privacy.

To learn more about our comprehensive offering of moving and storage services, please call us at 201.529.2211. 
November 29, 2018
Art Studio needing muscle power and team work
Moving an art studio with valuable and heavy equipment, including a large etching press can keep you up at night, but I knew if the right team was hired it would be fine. This is why I called Ridgewood Moving Services. Five years ago they accomplished a tough job with smarts, great energy and amazing team work. I loved the guys for their TLC with my treasured stuff. Well on November 14, Heraldo, Ryan and Chris did it again! They accomplished a difficult move with smiles, good humor and careful handling. Hugs from this very grateful artist. See you soon for the household move coming up in December!
Move Date:
November 14, 2018
Origin Location:
Woodland Park, New Jersey 07424
Destination Location:
Midland Park, New Jersey 07432
Did our Salesperson provide you with a fair and professional estimate?
Yes
Were you satisfied with the scheduling of your load and delivery?
Yes
Was our moving crew neat and courteous?
Yes
Were you pleased with the preparation of your possessions (ie. wrapping/pacing)?
Yes
Were possessions returned to you in the same condition as before moving?
Yes
Was our staff helpful organizing your move and answering your questions?
Yes
Would you recommend RIDGEWOOD MOVING SERVICES?
Yes
Packing services:
Excellent
Unpacking services:
Excellent
Loading our van:
Excellent
Unloading our van:
Excellent