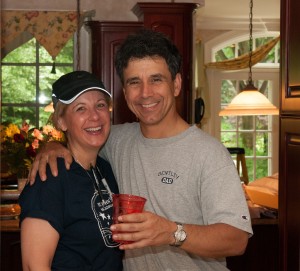 All of us at RMS are so gratified by the many expressions of appreciation and the recommendations we've received from our valued customers, and we want to share some of them with you!
We'd love to hear from you. If you would like to write a testimonial, please click here to Add Testimonial. We will use only your first name to protect your privacy.

To learn more about our comprehensive offering of moving and storage services, please call us at 201.529.2211. 
My husband and I were truly impressed by this company. We moved locally at the beginning of the month. Our closing date was actually sooner then we originally planed so we called the company with short notice and were able to get someone out for an estimate and secured our moving date with no problem at all. In fact, I had called a few other companies and they did not do an estimate in person which I am sure can contribute to unexpected costs down the line. From my first phone call, to the gentleman that did the estimate, to the actually moving crew - we were met with nothing but professional and courteous staff. I was pleasantly surprised that our final cost was actually LESS then the original estimate. They estimated the move taking a lot longer then it did. The crew was diligent, respectful, and fast paced. I would recommend this company to anyone!
Origin Location:
Mahwah, NJ 07430
Destination Location:
Park Ridge, NJ 07656
Did our Salesperson provide you with a fair and professional estimate?
yes
Were you satisfied with the scheduling of your load and delivery?
yes
Was our moving crew neat and courteous?
yes
Were you pleased with the preparation of your possessions (ie. wrapping/pacing)?
yes
Were possessions returned to you in the same condition as before moving?
yes
Was our staff helpful organizing your move and answering your questions?
yes
Would you recommend RIDGEWOOD MOVING SERVICES?
yes
Packing services:
excellent
Unpacking services:
excellent
Loading our van:
excellent
Unloading our van:
excellent