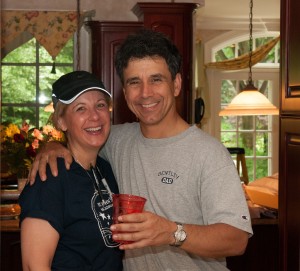 All of us at RMS are so gratified by the many expressions of appreciation and the recommendations we've received from our valued customers, and we want to share some of them with you!
We'd love to hear from you. If you would like to write a testimonial, please click here to Add Testimonial. We will use only your first name to protect your privacy.

To learn more about our comprehensive offering of moving and storage services, please call us at 201.529.2211. 
February 28, 2010
Ridgewood Moving Did a Great Job as Always
Neither rain nor sleet nor snow or all of the above would stop Ridgewood
Movers from doing a great job as always.
Many thanks for all your help, assistance and advice in connection with our
move. The Sunday move worked perfectly and I enjoyed working with the boys.
A number of my friends asked me who I was using and when I said Ridgewood
Movers, they told me that my choice was a good choice and they were right!
Best regards,
Bruce
Move Date:
February 27, 2010
Origin Location:
Ramsey, NJ 07446
Destination Location:
Ramsey, NJ 07446
Did our Salesperson provide you with a fair and professional estimate?
yes
Were you satisfied with the scheduling of your load and delivery?
yes
Was our moving crew neat and courteous?
yes
Were you pleased with the preparation of your possessions (ie. wrapping/pacing)?
yes
Were possessions returned to you in the same condition as before moving?
yes
Was our staff helpful organizing your move and answering your questions?
yes
Would you recommend RIDGEWOOD MOVING SERVICES?
yes
Packing services:
excellent
Unpacking services:
excellent
Loading our van:
excellent
Unloading our van:
excellent