A Move in Your Future?
Contact Us for a FREE, Reliable, and Accurate Estimate!
For immediate attention, please call (201) 529-2211.
All moves consist of a 4-hour minimum.
"*" indicates required fields
The transportation and warehousing business is a male-dominated industry. Read about Cindy Meyer's unique journey.
February is the month of love and appreciation for the special people in our lives. Our customers are always special to us, but some moves and customers just stand out in our hearts.
The holiday season is a busy time for all, even moving companies. Here are suggestions to help make your winter move a smooth one. If you are like me, you love to decorate for the holidays but dread having to take down all the decorations and put everything away....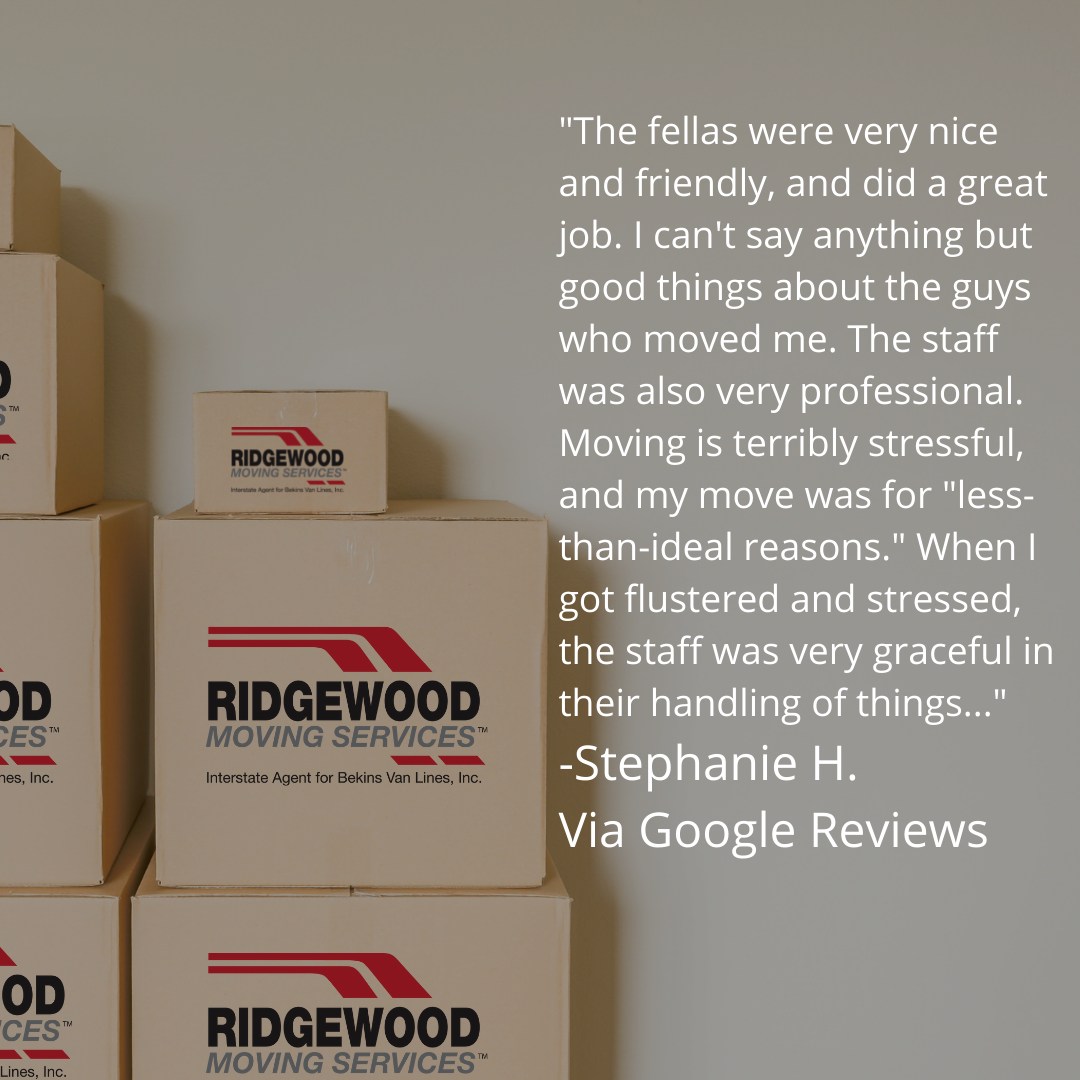 Moving FAQs
Our FAQ is based on decades of moving residential and commercial clients.
We share practical moving advice.

Cindy's Suggestions
Drawing on her decades of experience in the moving industry, Ridgewood Moving Services President Cindy Myer provides useful tips and guidance to optimize your moving experience.
A Culture of Giving
At Ridgewood Moving Services, dedication to community service is part of our everyday lives. We view it as an honor to be able to help our neighbors in need through worthwhile initiatives that help enrich our communities and the people who live there. Click on the links below to learn more.
Being an agent of Wheaton-Bekins World Wide Moving allows us to service your long distance moving needs. Whether it's just a state away, or across the entire country, long-distance moving requires a detailed plan, including professional packing and wrapping services designed to protect your belongings for the long road ahead and against any inclement weather.