A Move in Your Future?
Contact Us for a FREE, Reliable, and Accurate Estimate!
For immediate attention, please call (201) 529-2211.
All moves consist of a 4-hour minimum.
"*" indicates required fields
October is Domestic Violence Awareness Month. Ridgewood Moving Services invites the public to donate to the Walk Together Against Domestic Violence Awareness in Bergen County, NJ or provide gift cards the company will donate to domestic violence victims.
Moving the Taylors into their dream home was no small task, but having an awesome team made this Saddle River, NJ move a breeze.
How can you keep pets calm during the moving process? It starts by making the right preparations. Here are some tips.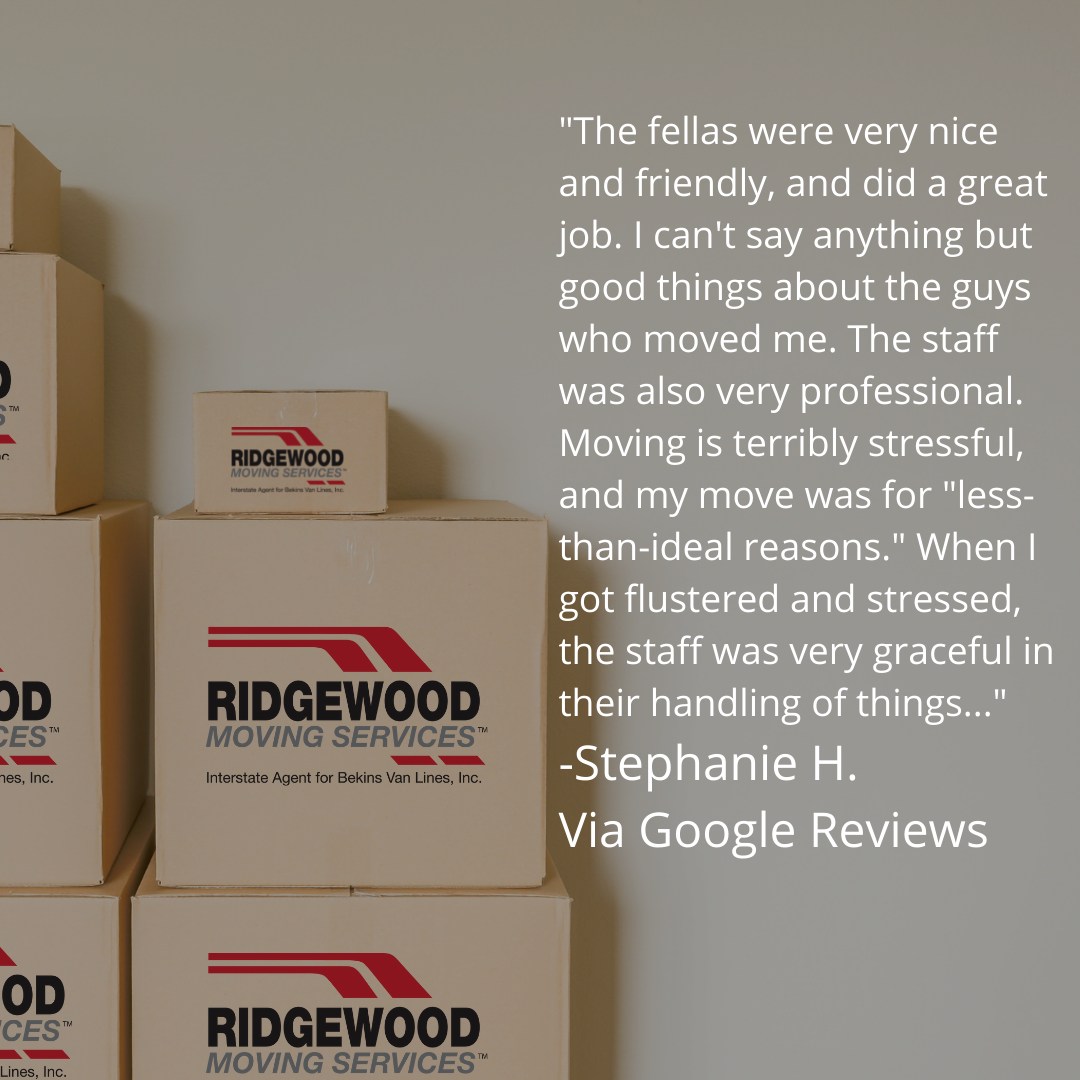 Moving FAQs
Our FAQ is based on decades of moving residential and commercial clients.
We share practical moving advice.

Cindy's Suggestions
Drawing on her decades of experience in the moving industry, Ridgewood Moving Services President Cindy Myer provides useful tips and guidance to optimize your moving experience.
A Culture of Giving
At Ridgewood Moving Services, dedication to community service is part of our everyday lives. We view it as an honor to be able to help our neighbors in need through worthwhile initiatives that help enrich our communities and the people who live there. Click on the links below to learn more.
New! Update Your
Address and Records
with Updater!
We are pleased to announce our new partnership with Updater. Just one of the many resources Ridgewood Moving Services provides to make your move as stress-free as possible.
Being an agent of Wheaton-Bekins World Wide Moving allows us to service your long distance moving needs. Whether it's just a state away, or across the entire country, long-distance moving requires a detailed plan, including professional packing and wrapping services designed to protect your belongings for the long road ahead and against any inclement weather.