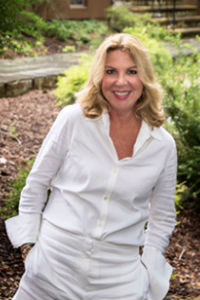 Welcome to Ridgewood Moving Services. My name is Cindy Myer, and I am the proud Owner/CEO of Bergen County, New Jersey's most trusted moving company since 1966. With this section of our site, I'd like to provide everyone interested in moving—with important suggestions that will make your move easier. What you'll read here is the product of decades of experience and genuine love for the very important job that we do; moving people's lives.
If you have any questions at all, we are happy to assist. Give us a call at 201-529-2211
If it's Valuable to you, it's important to us……
Click on the links below for some helpful tips:
Listed below are some of my favorite suggestions to help make your move as seamless and efficient as possible:
Don't Trash the Move by Moving your Trash: Start preparing for your move as soon as you decide to relocate. Staging one's home for sale begins with the process of eliminating clutter and unwanted household goods. It's amazing how much stuff we accumulate over the years. We all do it and moving gives us a great excuse to visit that garbage can. You will be saving yourself money and time!
Be Organized:

I suggest prior to a move you purchase a binder, folder or portable file case that can be used for centralizing your important papers. A one-stop place that you'll be able to find documents, bills, prescriptions, bank records, keys, personal items etc.. Items that you need easy access to. "When in doubt, take it with you".
Communication: A good question to ask your Moving Consultant during the estimate is how does the office handle communication between the customer and the moving crew. For example; one of our customers told me on an estimate that her son was allergic to peanuts, which could be life threatening. Our office documented this in her file and this was communicated to the crew leader and other moving team members to refrain from eating anything peanut related on the day of her move. At Ridgewood Moving Services, we have a software that centralizes all correspondence (CRM) between the sales/office and movers. In addition, all of our moves are looked over by an operations team. We also have a critical date written on our job board along with a daily morning huddle. The crew leader becomes aware of all the details prior to the move. This includes materials needed for the move, as well as, concerns of the clients, like the peanuts!
VIP:

We understand the sentimental importance of certain treasured pieces…whether it be your child's favorite teddy bear to an antique grandfather clock.

We highlight these items as a VIP (very important piece) on our inventory list. Our movers know to treat with extra TLC…
Donate: When a customer is moving into a smaller space or "right sizing" we often see the issue of having too much furniture. There are so many charitable organizations ready and willing to take these items off your hands. We have very popular Donation Resource List available if you need some ideas. Feel free to email us at [email protected] or click the link below.
Sell it Yourself: There are many avenues available these days to sell furniture items yourself on the internet. Some of our favorites are: Ebay, Craigslist, Facebook Market place, Cherish, Letgo and Etsy.
Staging:

From my personal experience of buying and selling a home, I highly recommend being prepared. Before I even put my house on the market, I started shopping around. What I discovered was interesting! There were so many homes on the market that were cluttered, filthy and quite outdated, yet still commanding a pretty hefty price. The homes that I visited that were neat, freshly painted and de-personalized were appealing. I suggest, before you even consider putting your house on the market, you look into "staging", whether it's through a professional or just by your own research, it is worth the time. A few brush strokes can add many dollars to the sale of your home or business. In addition, when the time comes to get ready for your move, you've gone through much of the cleansing process already. Ridgewood Moving has the storage available for homes that want to remove furniture and boxes for staging purposes.
Cost Effective: The most cost effective move is the one that is boxed up and ready to go on moving day. Loose items such as wall hangings, artwork, pictures, lamps, cords and all loose contents are boxed. A local move is based on time therefore, the more prepared and ready to go on moving day is the most efficient way to move. Have boxes taped and labeled by room destination. Be available on move day at origin and destination to direct the team. The goal is a smooth transition and team work!
Packing: We have a dedicated packing team to assist with full or partial packing needs. We also provide an unpacking service. Packing is charged by the actual box packed vs. on an hourly fee. The items that we pack is called a carrier pack. The Moving Consultant can provide you with an estimate for a full or partial pack upon request. If a customer is going to do all the packing themselves, it is listed on the inventory list as a pbo; packed by owner. Our expectations would be that all misc. items are packed in taped boxes and ready to go once the moving team arrives.
Recycled Boxes: We have been thinking green long before it was chic! After a move, we pick up used boxes and bring them back to our warehouse. These boxes are offered to our customers free and we feel it's a great service and environmentally friendly at the same time. I suggest you take advantage of any moving company that offers this service. We recycle used paper as well, when available. This unprinted paper or newsprint is used for breakables.
Another packing tip:

I suggest when packing dishes and breakables you use a "dish pack". These boxes are marked fragile, are a heavier weight and have arrows pointing up on the box. When using these boxes; place heavier pieces on the bottom, layer with lots of paper, then wrap dishes and place them in the box like a dishwasher (vertically), place another layer of paper then place light cups or tea cups on top. Professional movers will recognize these special "dish packs" and will handle with the utmost of care.
General Moving Tips:
The heavier the item, the smaller the box, while the lighter the item, the larger the box. For example, canned goods, books and photo albums go in the smallest boxes while bedding, stuffed toys and clothing go in larger boxes. The medium boxes are used for kitchen pots and pans, shoes, small appliances, etc. Putting heavy items in large boxes such as books and photo albums makes the box too heavy and the contents may fall through the bottom of the box.
Label boxes. List their general contents, what room they belong in (kitchen, bathroom, etc.) and instructions for your moving company. This allows you to unpack these items room-by-room.
Measure Twice, Move Once. Decide what will and what will not fit. Measure doorways at your new home or office. It's better to know a piece doesn't fit prior to move day.
Non-Allowables; Some of the items that are not allowed to be placed in our moving trucks are; paints, solvents, gas tanks, flammable materials, fire extinguishers, etc. In addition, liquids that are half full need to be disposed of or transported yourself. When in doubt, take it with you.
Updater: An added value to our Ridgewood Moving customers. This service makes changing your address a breeze along with many other benefits…click on the link below
Be Organized: Create a moving folder of all the resources needed during the moving process. Maintain a check and each time you check something off your list, you will feel very accomplished. The same goes for when you are packing. Start with one room, complete it, then go to the next.
Packing Tips
Helpful Packing Hints
Lampshades- Wrap in white, clean tissue paper only, place in cartons, mark "Fragile." Do not use newsprint. Lampshades may be nested, but do not pack them in a way that will tear lining or puncture parchment shades.
Linens- Table and bed linens should be put into strong cartons or trunks.  They should be lined with tissue or clean white or brown paper to protect from dust. Do not use newsprint as a liner as the ink may soil fabric.
Linoleum- The moving company is not responsible for the safe moving of linoleum which has been used or tacked to the floor or which cracks and breaks when rolled.
Mattresses- Our moving men will protect your mattresses by wrapping them in shrink wrap.  Do not try to roll or handle mattresses as this may result in damaged springs or fabrics. You may protect mattresses with a sheet or mattress cover if you like.
Medicines- Seal bottles and jar stoppers. Wrap individually, placing them upright in small cartons or metal waste containers.
Mirrors- For storage or long distance moving, mirrors must be crated for safe handling. Wall mirrors will be removed by the movers if they are not fastened to the walls. Mirrors will not be installed on walls at the new residence. Mirror tops on furniture will be taken off and replaced at destination.
Mowers and Gasoline Powered Tools- Gas tanks should be drained and oil reservoirs emptied. No flammable mixtures or articles may be transported on public carriers.
Paintings/Pictures- Small pictures can be safely placed between the folds of blankets or pillows in drawers or cartons. Large and valuable pictures and paintings must be padded, wrapped, and crated for moving.
Stereos- Secure the tone arm and turntable against the movement by tying. Secure the charger to avoid it moving forward. On delicate, expensive players, it is wise to have this done by an experienced serviceman.
Records, Tapes and CD Players-  Pack records on end, side by side, to provide the greatest resistance to weight pressure. Use small cartons only.
Plants- These should be handled personally by you or given to your florist to send to your destination. The moving company will not assume responsibility for living plants.
Refrigerators- Defrost and thoroughly dry your refrigerator before moving. This is very important. The doors should be left open several hours to air after defrosting. All pans, trays, crispers, shelves, or removable parts should be removed and wrapped separately. Have your refrigerator serviced. The motor may have been bolted down before moving. Do not plug in at the new home until it has been unbolted.
Rugs- It is not necessary to remove rugs from floors. Our men will do this for you. They will be rolled to avoid crushing. If they are to be stored, have them cleaned. Tacks should be removed from carpeting before our movers arrive.
Sewing Machines- These do not need special servicing for local moving. For long distance, the driver will stuff paper in and around the machine and place paper between the lid and base to prevent rubbing.
Silverware- Leave silverware in its original container or wrap in cloth, low sulfur-content paper or tissue and pack in boxes. Place padding in silver chests to prevent moving and scratching.
Stoves- Must be disconnected prior to pick up. Be sure gas lines are shut off and capped.  For electric ranges, if the coils are loose, they must be removed together with griddles, deep fryers and removable parts, then packed separately.
Television Sets- Some sets require checking before moving. Some color TVs must be serviced both before and after moving. Television antennas should be removed from rooftops and disassembled.
Toilet Articles- Seal the corks and stoppers of cosmetics, medicine, and perfume bottles with natural nail polish, paraffin or masking tape before wrapping separately in paper and placing upright in cartons.
Tools- If they are valuable, wrap separately. Tools, as a rule, can be put into small, strong cartons without wrapping individually.
Valuables- Legal documents, all important papers, jewels, and currency should be handled by you personally. Keep them in your immediate possession.
Washers- Automatic washers must be serviced by an authorized serviceman. Motors should be checked and secured, tumble action protected and fastened in place.
Specialty Items
Trust Your Piano to Ridgewood Moving Services, Bergen County, NJ's Premiere Moving Professionals specializing in pianos since 1966.
Moving a piano by yourself can be very difficult, and may result in damage to the piano, and/or an in-experienced "mover". We advise you hire professionals to move these instruments. At Ridgewood Moving Services, we have 5 decades of piano moving experience and understand the proper steps to take in order to get your piano moved safely. We have a dedicated space at our facility called the VIP Room where we store pianos.
Grandfather Clocks: Our in-house moving team has been trained to move many grandfather clocks by carefully removing the chimes and wrapping the clocks with a combination of brown paper, blankets and shrink wrap. If the clock needs to be crated, we will call our third party professional to take care of the clock. Again, we store grandfather clocks in the Ridgewood Moving VIP room.