COMMERCIAL CORPORATE MOVES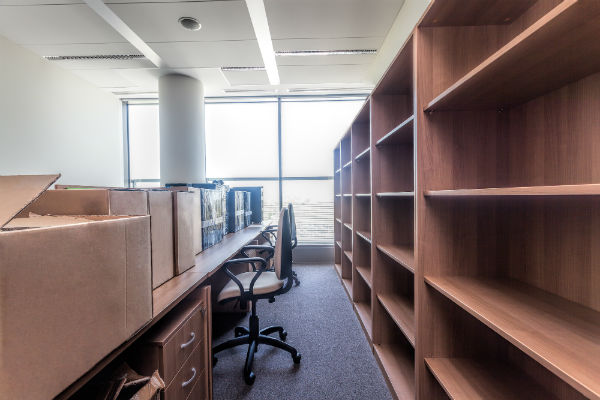 Because we know how to address all the intricacies involved in a corporate move, Ridgewood Moving Services (RMS) is the mover of choice for companies who want a seamless relocation with minimal disruption to their business.
Useful tips on choosing a moving services company for your corporate move
The company quoting the lowest price is not always the best moving services provider.
A seasoned "project manager/project supervisor" for a 5,000+ square foot move is very valuable in planning and executing the move sequence.
Project meetings with the building manager(s), construction manager, IT manager, new furniture dealer, department heads, and mover will assure complete communication on the move action plan.
Predetermined action plan for vacating the origin space to comply with lease termination requirements should be established along with the move plan.
Interviews with the management staff and project manager for the move is critical. A visit to the mover's facility is always recommended.
Corporate references and staff resumes are also important in selecting the best qualified moving service.
CREA United Members Collaborate for the Greater Good
A Case Study on Opening an Established Cardiology Practice in a New Building
CREA United has enabled members to work collaboratively with clients toward an end goal for over 11 years. Commercial businesses come together to offer products and services to those in the market for commercial real estate. Read Our: Case Study
RMS' goal is to move your company as quickly and efficiently as possible with little downtime. With a management staff and movers who are highly experienced in commercial moves, we know how to plan, budget, and provide onsite management of the project to provide an optimal moving experience. And, an RMS project manager will be available 24/7 during the move, from the start of the process to post-move follow up.
Our 100% turnkey moving process features a full range of services, including complete disassembly and reassembly of office furniture; special handling to safeguard IT and other equipment; commercial tagging of all items; boxes; packing materials for employees' items; and much more. We can even manage a purge campaign for your company to eliminate outdated documents via recycling or shredding. If you require a weeknight or weekend move—no problem, we are here to serve you.
We also secure all required permits, licenses, insurance, and indemnification agreements to smooth your moving process and provide follow up after the move to assist with furniture adjustments, hangings of artwork, or other needs.
In addition, we can provide our clients with a list of vendors who provide services outside RMS' comprehensive slate of services, including designers, estate sale organizers, property stagers, automobile shippers, and appraisers.