SHORT TERM AND LONG-TERM STORAGE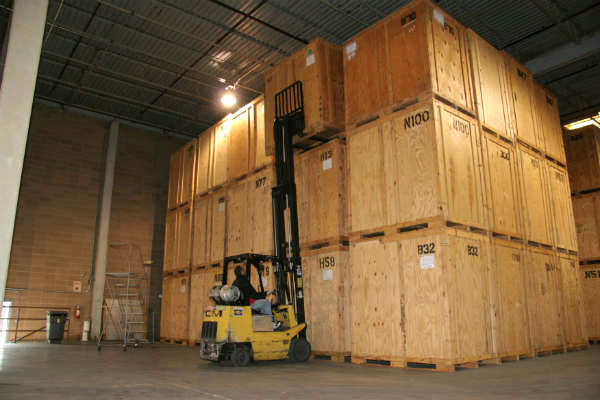 Our Facility
Your possessions will be stored securely in our pristine, climate-controlled, 15,000-sq.ft facility in Mahwah, NJ. You'll get the most from your space thanks to our custom-built containerized storage system, which uses the most efficient storage methods to maximize the use of your space. Our experts will handle your belongings as if they were their own, carefully wrapping and preparing them with special brown paper, blankets and/or shrink wrap so they can be stored safely and protected from humidity.
Whatever your storage need, Ridgewood Moving Services is the best choice. Remember, if it's valuable to you, it's important to us!
Most of us have a need to store our belongings at some point for one reason or another—either waiting for a new home to be built, putting on an addition, re-decorating, staging a property, or just needing some extra space. Ridgewood Moving Services (RMS) has a storage solution that will meet your needs, whether you require short- or long-term storage of your belongings.
Take the worry out of storing your belongings with Ridgewood Moving Services, the choice of many community residents and interior designers, who give rave reviews to our storage receiving, inventory, and delivery services. Rest assured that we will store all of your belongings with the care and protection they deserve.
For guidance on how to select the right storage facility for your needs, click here.
When storing your important belongings, consider this checklist to ensure you are placing them in the best facility possible:
Flexible storage plans – As life takes unexpected directions, so too do storage needs. Whether you're planning on storing items for a limited or prolonged period, you should carefully review the contractual agreements you're prepared to sign. Not all storage facilities are the same and some will not offer flexibility when modifying your storage terms. Also consider whether or not your storage provider offers custom solutions or special help for specific valuables (such as pianos, or other large or particularly special items). Also be sure you're getting the most out of your space and money. If you are redecorating, preparing an addition, staging a property or just need some extra space, a good warehouse is one that addresses your flexible needs.
Testimonials and experience – Testimonials are easy to find but don't be fooled by the handful of accounts some moving and storage services provide. You should be more inclined to pick the place that has a lengthy list of highly personalized testimonials. Another good indicator for prospective customers is the date of establishment for a moving company. By this logic, the older the company is, the more appealing it is because of its long-term success. Bad moving and storage companies don't last long in such a demanding industry, after all!
Convenient location and accessibility – When selecting where you want your items to be stored, you should always consider proximity. Is it convenient? Can you visit the facility when you need to? How quickly can you have items stored or removed? All of these questions should be answered before you select a facility. Also ask if it's possible to visit the site and see it directly.
Security – Always be certain that your storage provider can guarantee the security of your items. It is not inappropriate to ask what security measures are in place and whether or not there have been previous incidents on-site. The best facility is the safest.
Cleanliness – Some storage companies will carefully wrap and prepare your belongings, making your storage experience a completely customized affair. By individually wrapping items we protect them against possible environmental contaminants like dust and actual physical damage.
Climate control – One of the most important options available. Any provider can simply store an item in a warehouse, but a specialized storage company can also offer climate control (often at no extra charge). This ensures that humidity does no harm to your precious items.
Accountability – Make sure you know who is responsible for your items once they're out of your hands and stored at a specific facility. Some of the most reliable providers are those with site-specific phone numbers (often complimented by a 1-800 toll-free phone number). Beyond this, the owner should be identifiable and, in most cases, websites should introduce you to that individual.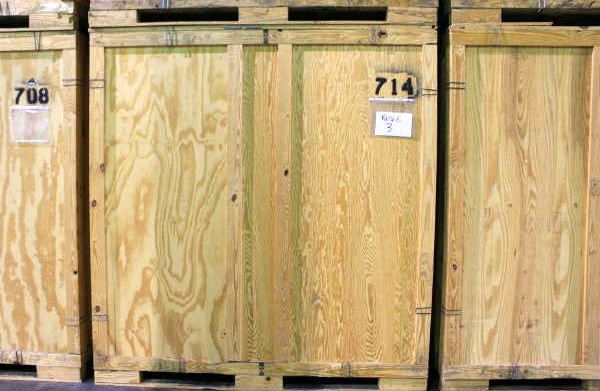 Service of Warehouse Receiving
Warehouse Receiving, Inspections, Inventory Management and Delivery Services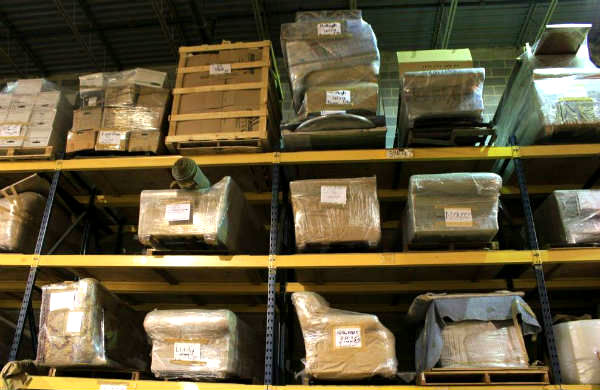 Designers
We work with some of the top designers in the area and we realize that they rely on attention to detail and daily communication.
Our team receives, inspects these high end items and safely secures these pieces in our climate controlled facility. We then work as a team to deliver these selected items to their prospected customers. Read More: