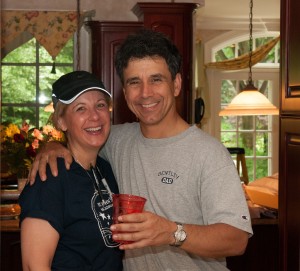 All of us at RMS are so gratified by the many expressions of appreciation and the recommendations we've received from our valued customers, and we want to share some of them with you!
We'd love to hear from you. If you would like to write a testimonial, please click here to Add Testimonial. We will use only your first name to protect your privacy.

To learn more about our comprehensive offering of moving and storage services, please call us at 201.529.2211. 
THANK YOU FOR THE KIND WORDS
Good job by all! Thanks for making it a smooth transition to my new home.
Move Date:
September 26, 2016
Origin Location:
New City, New York 10956
Destination Location:
West Nyack, New York 10994
Chris,Rodney,Lou,& Jim were so fast and professional! They came to me in Hackensack and then went to my Mom in Glen Rock. They loaded a pod so efficiently, that we even had a little extra space. Can't say enough about them-they were TERRIFIC! Many Thanks!
Move Date:
September 20, 2016
Origin Location:
Hackensack & Glen Rock, New Jersey 07601
Destination Location:
Glen Rock, New Jersey 07452
A HUGE thanks to the entire team at Ridgewood Moving Services for making an exciting day so stress free! 2 days before my move, I found out there was a scheduling error at my new apartment complex regarding the elevator time, which of course gave me a lot of anxiety. A quick call to Ridgewood and the team worked to get my crew there an hour earlier on move day, and their efficiency had everything off the truck and on its way up the elevator by the time the conflicting truck arrived at my new home. Rodney, Ryan, Isaac, and Mike brought professionalism, efficiency, speed, great care for my belongings, and fun to the big day, and I cannot thank them and the whole team enough (Deb, Cory, Cindy, Christina, Steve...EVERYONE!) for everything. For being on time. For being kind, For being patient on the long walk (apologizing one more time that my apartment is the absolute farthest from the freight elevator!), and For being so efficient, careful, and accommodating. I work for a senior living community, and have consistently referred to Ridgewood, and now having had such a fabulous personal experience, I can add that stamp of "personal experience/confidence" to my recommendation, and have already done so. Thank you everyone!!--Samantha Lawrence
Move Date:
September 16, 2016
Origin Location:
Westwood 07675
Destination Location:
Hackensack 07601
This is the second time Ridgewood Moving has moved us and each time we had exceptional and efficient service. I would highly recommend them!
Move Date:
September 7, 2016
Origin Location:
Mahwah 07430
Destination Location:
Washington Township 07676
We're pleased with your service + may see you again in a year.
Move Date:
September 7, 2016
Origin Location:
Wyckoff 07481
Destination Location:
Franklin Lakes 07417
Our move may not have been far, but it's not about the distance that matters...its the service!
Our experience with RMS was fantastic from start to finish. Beginning with Cory Benvenuto the moving consultant. She was very professional, answered all of my questions and followed up with emails. Our closing/move date was moved up by 2 weeks. RMS was very accommodating and informed me that that was not a problem. The guys were on time, did a quick walk thru with me and got down to work. Their teamwork was exceptional from start to finish. As a realtor in USR, I will definitely recommend RMS to my customers.
Move Date:
August 31, 2016
Origin Location:
Upper Saddle River 07458
Destination Location:
Upper Saddle River 07458
Ridgewood Moving was great from the start of the moving process to the end. I was assisting an elderly relative who didn't want to move, but reluctantly had to move. When I made changes to the original request, Ridgewood Movers addressed the changes immediately and to my satisfaction. This was not an easy move. Moving from an apartment in NYC to Maryland. Ridgewood Movers made the process a smooth one. An extremely reputable and professional moving company. I would recommend them to anyone. Thank you Ridgewood Moving!!!
Origin Location:
New York, New York 10001
Destination Location:
Severna Park, Maryland 21146
They were very pleasant and helpful
Origin Location:
Pompton Lakes 07442
Destination Location:
West Orange 07052
The three men who moved everything were the best! Friendly, extremely helpful and very careful. They went above and beyond! Thank you!
Origin Location:
Wanaque 07465
Destination Location:
Rockaway 07866
Because our closing/moving date changed only a few days prior to our original move date, we knew it would be nearly impossible to reschedule the move for the new moving date (which happened to be a Saturday!). I was blown away when I got a call back in such a short amount of time with accommodations made to our new date, even though trucks and staff would be harder to come by. We appreciated the lengths Ridgewood Moving Services went to in order to make our moving day a success. The men worked hours upon hours with smiles on their faces, and they were all incredibly respectful and courteous throughout the whole process. It had already been quite a long day, and the movers didn't rush out of the house. They ended up with asking repeatedly if there was anything else we needed/wanted them to do/move. My husband and I were very impressed and it definitely took a load of stress out of a crazy day!
Origin Location:
Oakland 07436
Destination Location:
North Haledon 07508