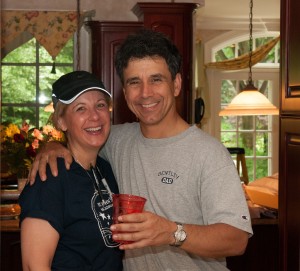 All of us at RMS are so gratified by the many expressions of appreciation and the recommendations we've received from our valued customers, and we want to share some of them with you!
We'd love to hear from you. If you would like to write a testimonial, please click here to Add Testimonial. We will use only your first name to protect your privacy.

To learn more about our comprehensive offering of moving and storage services, please call us at 201.529.2211. 
Because our closing/moving date changed only a few days prior to our original move date, we knew it would be nearly impossible to reschedule the move for the new moving date (which happened to be a Saturday!). I was blown away when I got a call back in such a short amount of time with accommodations made to our new date, even though trucks and staff would be harder to come by. We appreciated the lengths Ridgewood Moving Services went to in order to make our moving day a success. The men worked hours upon hours with smiles on their faces, and they were all incredibly respectful and courteous throughout the whole process. It had already been quite a long day, and the movers didn't rush out of the house. They ended up with asking repeatedly if there was anything else we needed/wanted them to do/move. My husband and I were very impressed and it definitely took a load of stress out of a crazy day!
Origin Location:
Oakland 07436
Destination Location:
North Haledon 07508
Did our Salesperson provide you with a fair and professional estimate?
Yes
Were you satisfied with the scheduling of your load and delivery?
Yes
Was our moving crew neat and courteous?
Yes
Were you pleased with the preparation of your possessions (ie. wrapping/pacing)?
Yes
Were possessions returned to you in the same condition as before moving?
Yes
Was our staff helpful organizing your move and answering your questions?
Yes
Would you recommend RIDGEWOOD MOVING SERVICES?
Yes
Packing services:
Excellent
Unpacking services:
Excellent
Loading our van:
Excellent
Unloading our van:
Excellent