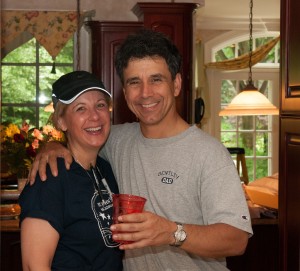 All of us at RMS are so gratified by the many expressions of appreciation and the recommendations we've received from our valued customers, and we want to share some of them with you!
We'd love to hear from you. If you would like to write a testimonial, please click here to Add Testimonial. We will use only your first name to protect your privacy.

To learn more about our comprehensive offering of moving and storage services, please call us at 201.529.2211. 
October 2, 2016
The Smoothest Move I Could Ask For!
A HUGE thanks to the entire team at Ridgewood Moving Services for making an exciting day so stress free! 2 days before my move, I found out there was a scheduling error at my new apartment complex regarding the elevator time, which of course gave me a lot of anxiety. A quick call to Ridgewood and the team worked to get my crew there an hour earlier on move day, and their efficiency had everything off the truck and on its way up the elevator by the time the conflicting truck arrived at my new home. Rodney, Ryan, Isaac, and Mike brought professionalism, efficiency, speed, great care for my belongings, and fun to the big day, and I cannot thank them and the whole team enough (Deb, Cory, Cindy, Christina, Steve...EVERYONE!) for everything. For being on time. For being kind, For being patient on the long walk (apologizing one more time that my apartment is the absolute farthest from the freight elevator!), and For being so efficient, careful, and accommodating. I work for a senior living community, and have consistently referred to Ridgewood, and now having had such a fabulous personal experience, I can add that stamp of "personal experience/confidence" to my recommendation, and have already done so. Thank you everyone!!--Samantha Lawrence
Move Date:
September 16, 2016
Origin Location:
Westwood 07675
Destination Location:
Hackensack 07601
Did our Salesperson provide you with a fair and professional estimate?
Yes
Were you satisfied with the scheduling of your load and delivery?
Yes
Was our moving crew neat and courteous?
Yes
Were you pleased with the preparation of your possessions (ie. wrapping/pacing)?
Yes
Were possessions returned to you in the same condition as before moving?
Yes
Was our staff helpful organizing your move and answering your questions?
Yes
Would you recommend RIDGEWOOD MOVING SERVICES?
Yes
Packing services:
Excellent
Unpacking services:
Excellent
Loading our van:
Excellent
Unloading our van:
Excellent