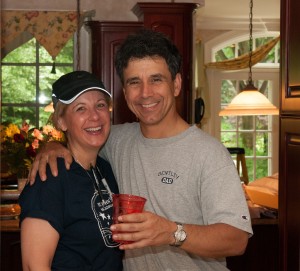 All of us at RMS are so gratified by the many expressions of appreciation and the recommendations we've received from our valued customers, and we want to share some of them with you!
We'd love to hear from you. If you would like to write a testimonial, please click here to Add Testimonial. We will use only your first name to protect your privacy.

To learn more about our comprehensive offering of moving and storage services, please call us at 201.529.2211. 
December 15, 2017
A great company and people to work with!!!
I rarely am impressed with a business from end to end but everyone at Ridgewood was great. From the moment Peter came to give an estimate until the last box was unloaded and the bill paid!
The crew that moved us could not have been better or nicer to work with. They were professional, very efficient, pleasant to work with and they really seem to like who they work with and what they do! Jimmy, Chris, Isaac and Segundo could not have been any better to work with.
Segundo, who also came to pack my mothers breakables the day before the move, was so nice and helpful to her. Steve, the manager at Ridgewood, even showed up during the move to check on everything and make sure I was happy!
Chris, Dee and everyone in the office could not have been more helpful as we lined things up, dates changed around a bit, etc.
And while this rarely happens anywhere, the final bill was $100 LESS THAN THE ESTIMATE.
All in all, a great experience and I would recommend Ridgewood, and the crew who moved us, anytime.
Feel free to get my number from the Ridgewood office if you want to hear it from me directly before you pick a mover. Thanks!
Eric
Move Date:
December 1, 2017
Origin Location:
River Edge, New Jersey 07661
Destination Location:
Monroe, New Jersey 08831
Did our Salesperson provide you with a fair and professional estimate?
Yes
Were you satisfied with the scheduling of your load and delivery?
Very
Was our moving crew neat and courteous?
Very
Were you pleased with the preparation of your possessions (ie. wrapping/pacing)?
Very
Were possessions returned to you in the same condition as before moving?
Yes
Was our staff helpful organizing your move and answering your questions?
Very
Would you recommend RIDGEWOOD MOVING SERVICES?
Yes
Packing services:
Excellent
Unpacking services:
Excellent
Loading our van:
Excellent
Unloading our van:
Excellent