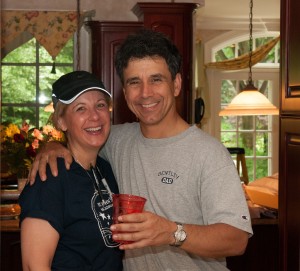 All of us at RMS are so gratified by the many expressions of appreciation and the recommendations we've received from our valued customers, and we want to share some of them with you!
We'd love to hear from you. If you would like to write a testimonial, please click here to Add Testimonial. We will use only your first name to protect your privacy.

To learn more about our comprehensive offering of moving and storage services, please call us at 201.529.2211. 
October 16, 2011
Great move to Cedar Crest
I wanted to write and thank you for all the help you provided moving my father –in-law
Allen Gordon to Cedar Crest last month. Your recommendations on furniture needs and placement were perfect and he, to date, is enjoying the Cedar Crest experience.
Furthermore, Senator Gordon and I would like to make a personal recommendation of Ridgewood Moving Services – who moved Allen to Cedar Crest.
Cindy Myer, President, personally oversaw the move – which included meticulous packing of his furniture and personal belongings, friendly and careful movers (who were especially careful to wait until the elevators were clear of Cedar Crest residents before loading or unloading the elevators) and special consideration of a 90 year old man who was leaving his secure surroundings. All this – at the most competitive rates we could find.
I wanted you to know of our experience because I am certain that it would be valuable to those moving into Cedar Crest. The service and staff were top-flight and affordable – it just doesn't get better than that!
Move Date:
September 12, 2011
Origin Location:
Ramsey, NJ 07446
Destination Location:
Pompton Plains, NJ 07444
Did our Salesperson provide you with a fair and professional estimate?
yes
Were you satisfied with the scheduling of your load and delivery?
yes
Was our moving crew neat and courteous?
yes
Were you pleased with the preparation of your possessions (ie. wrapping/pacing)?
yes
Were possessions returned to you in the same condition as before moving?
yes
Was our staff helpful organizing your move and answering your questions?
yes
Would you recommend RIDGEWOOD MOVING SERVICES?
yes
Packing services:
excellent
Unpacking services:
excellent
Loading our van:
excellent
Unloading our van:
excellent