Servicing the Morris County, NJ Area For Over 50 Years
MOVING INTO TOWN
Morris County NJ Towns
Boonton Township, NJ
Boonton, NJ
Butler, NJ
Chatham, NJ
Chatham Township, NJ
Chester Township, NJ
Chester, NJ
Denville Township, NJ
Dover, NJ
East Hanover, NJ
Florham Park, NJ
Township of Hanover, NJ
Township of Harding, NJ
Jefferson, NJ
Kinnelon, NJ
Lincoln Park, NJ
Long Hill Township, NJ
Madison, NJ 
Mendham, NJ
Mendham Township , NJ
Mine Hill, NJ
Montville, NJ
Morristown, NJ
Mount Olive, NJ
Morris Plains, NJ
Morris Township, NJ
Mountain Lakes, NJ
Mount Arlington, NJ
Netcong, NJ
Parsippany- Troy Hills, NJ
Pequannock, NJ
Randolph, NJ
Riverdale, NJ
Rockaway, NJ
Roxbury Township, NJ
Victory Gardens, NJ
Washington Township, NJ
Wharton, NJ
Families/Education
Morris County is home to 41 school districts and 11 colleges and universities.
Major Employers in Morris County
Novartis
Atlantic Health System
Louis Berger Group
Picatinny Arsenal
Saint Clare's Hospital Inc.
UPS Logistics
Avis Budget Group
BASF
ADP Services
AT&T Into Tech
Activities
Activities include: Morris Museum, Lake Hopatcong Historical Museum, Morristown National Historical Park, Baroque Orchestra of New Jersey, Brundage Park Playhouse, 39 parks and gardens, and four distinct golf courses.
Demographics/Other
Population: 498,423
Median Age: 42.4
Median Household Income: $106,985
Number of Employees: 260,476
Median Property Value: $443,100
Diversity
Hispanic or Latino: 11.47%
White alone: 82.61%
Black or African American alone: 3.12%
American Indian and Alaska Native alone: 8.95%
Native Hawaiian and Other Pacific Islander alone: 0.02%
Some other race alone: 3.03%
Asian alone: 8.95%
Mixed Race: 2.10%
Male: 47.4%
Female: 52.6%
ABOUT US
Ridgewood Moving Services (RMS) is a complete relocation resource, providing a highly personalized moving experience by offering guidance, solutions, and services for your specific moving, packing, and storage needs, whether you're moving across town, across the state, or across the country.
Since our founding in 1966, RMS has taken pride in providing the highest level of moving, packing, and storage services to residents of throughout New Jersey. A woman-owned-and-operated company, RMS built its success on trust, dependability and quality—values that remain the cornerstones of our business.
At RMS, we truly care about our clients and are committed to providing personalized service at competitive prices, delivered in a professional, courteous, and respectful manner for every client, every time.
CONTACT US
Ridgewood Moving Services (RMS) is more than a moving company. We're your complete relocation resource, here to fill all your moving, packing, and storage needs. Please contact us at (201) 529-2211 or fill out the below form and a team member will contact you.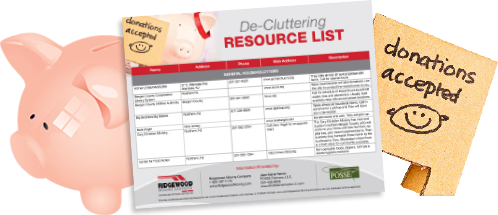 Items that would otherwise be discarded during a move can be used to benefit people in need. Please fill out our form to receive a link for a list containing organizations that will accept your donation of unwanted items and distribute them to people in need in our community. Thank you!
Ridgewood Moving Services "Ridgewood Movers" Celebrating Over 50 Years of Distinction!
"*" indicates required fields