Move For Hunger is a fantastic nonprofit organization that donates nonperishable food items to starving families in order to combat world hunger. Many moving companies in New Jersey work with Move For Hunger because their client's unwanted food is incredibly valuable to food banks.
That's why Ridgewood Moving Services (Ridgewood Moving) is proud to support Move For Hunger! If you have any nonperishable food items that you no longer need during a move, our team will happily bring them to a local food bank for Move For Hunger. We love to help improve our community in any way we can!
However, if you're not planning on moving any time soon, there are still ways you can help! For example, Move For Hunger holds many food drives across New Jersey. Ridgewood Moving will then post these food drives here on the blog to make sure our readers know. Make sure you check our blog weekly for updates!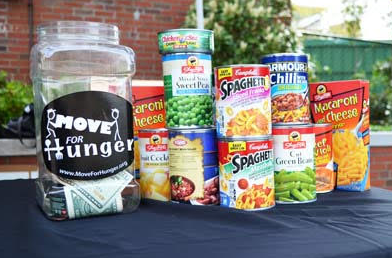 One food drive is coming up really soon! It will be hosted by Trench Sports from August 7 – 17 in Holmdel, NJ, so please show your support if you live near the area! Here is where you can find the food drive and the times it will be held:
540 A Line Road, Holmdel, NJ 07733

August 7 – 17, Monday through Thursday between 8:00 A.M. and 2:00 P.M.
We hope to see you there! If you want to learn more about the event, you can visit Move For Hunger's event page by clicking here. You can also visit its homepage here to learn more about the organization itself. They have a fantastic program set up, so please take a look!
Are you a fan of Ridgewood Moving Services? Then leave us a testimonial or a review! You can do so on our testimonials page, Yelp, Google, or Angie's List. Every review helps us out, so place consider choosing one of the links above. Thanks for reading everyone!