On-Demand Service for the Moving Industry?!
On-demand is the new customer expectation for EVERYTHING!  Customers want what they want when they want it.  Come on, don't we all?  Think Amazon, Netflix, Uber and the list goes on and it grows every day.  No longer can one think this is the way we did it, it works so why change?  Start-up's live for that mentality and look for ways to DISRUPT that kind of thinking and POOF, a new business is born.  All businesses in every industry have to be vigilant about staying relevant, especially with up and coming technology trends, and it's no different for the moving industry.
So how is the moving industry being disrupted?  Well, to name a few: driverless trucks, GPS tracking to create more efficiencies with fuel, mileage, and ETA, and now virtual surveys for people who want to use a moving company without an in-home estimate. Look out, here comes SurveyBot!  This platform allows customers to do a virtual survey of their premises right from the comfort of their home. All you need is an Android or IOS  device (smartphone, tablet or iPad) and, voilá, you are ready to go.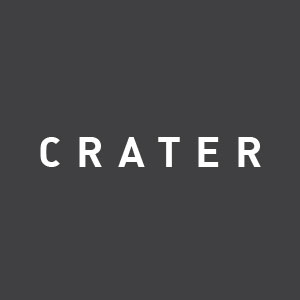 Erik Christensen spent many years in the moving industry, seeing a need for the on-demand service and went for it.  Through his company, Crater, he created  SurveyBot, a platform that allows moving companies to do the virtual surveys themselves.  If the moving company does not have staff, resources, or the time, no problem, SurveyBot has staff on hand to do the surveys for you.  There is a fee, of course, but the option is there. The reality is people want convenience and SurveyBot provides that.
Cindy saw SurveyBot at a conference. She met with the representatives and signed on immediately so Ridgewood's clients would have access to its services. While some clientele with larger homes may still prefer an in-home moving consultant – that customized and personal service that Ridgewood is known for – for those who are moving to and from a studio or one bedroom, this new option is perfect.   Precious time and money will be saved for moves of this kind. So how does the virtual survey work?
So how does the virtual survey work?
A customer goes to the Ridgewood Moving website, schedules an online appointment and then receives a call at their scheduled time to begin the survey.  The customer simply downloads the survey app onto their Android or IOS device and are ready to go.  A Ridgewood Moving staff member will call the customer and start the process of recording the survey video. All the customer has to do is walk around their premises, pointing out items to be moved.  It's in real-time so if more details are needed, or a closet door needs to be opened or a piece of art needs special TLC, it can all be discussed at that time. When the virtual survey of the area is complete, both parties log off.  Within 24 to 48 hours, a moving estimate is provided for the customer.
SurveyBot is a sure sign of the on-demand culture we're living in. Ridgewood Moving strives to stay ahead of the curve, seeking out all the new technological advances out there that makes any move less stressful for its customers.